Home is where the heart is...
If you are looking for a home at the heart of the Cotswolds community, browse our 'Town and Village Houses' Collection of properties available now
View Collection
Dreaming of a Cotswold Wedding
Valentine's Day has come and gone but with a few proposals no doubt! If you are planning a Cotswold wedding then our short guide may come in handy, from a fabulous wedding venue, to a seriously impressive photographer and much more!
Read more
Redefining Estate Agency in The Cotswolds
Sharvell Property is a boutique estate agency with traditional values, specialising in the sale of residential properties in The Cotswolds.
"We offer an outstanding bespoke service with exceptional contemporary marketing.
We pride ourselves on our approachability whilst remaining professional, reliable and proactive. We offer a tailored personal service to our clients and always go the extra mile!"
Directors, Peter and Francesca Sharvell
Download our latest market report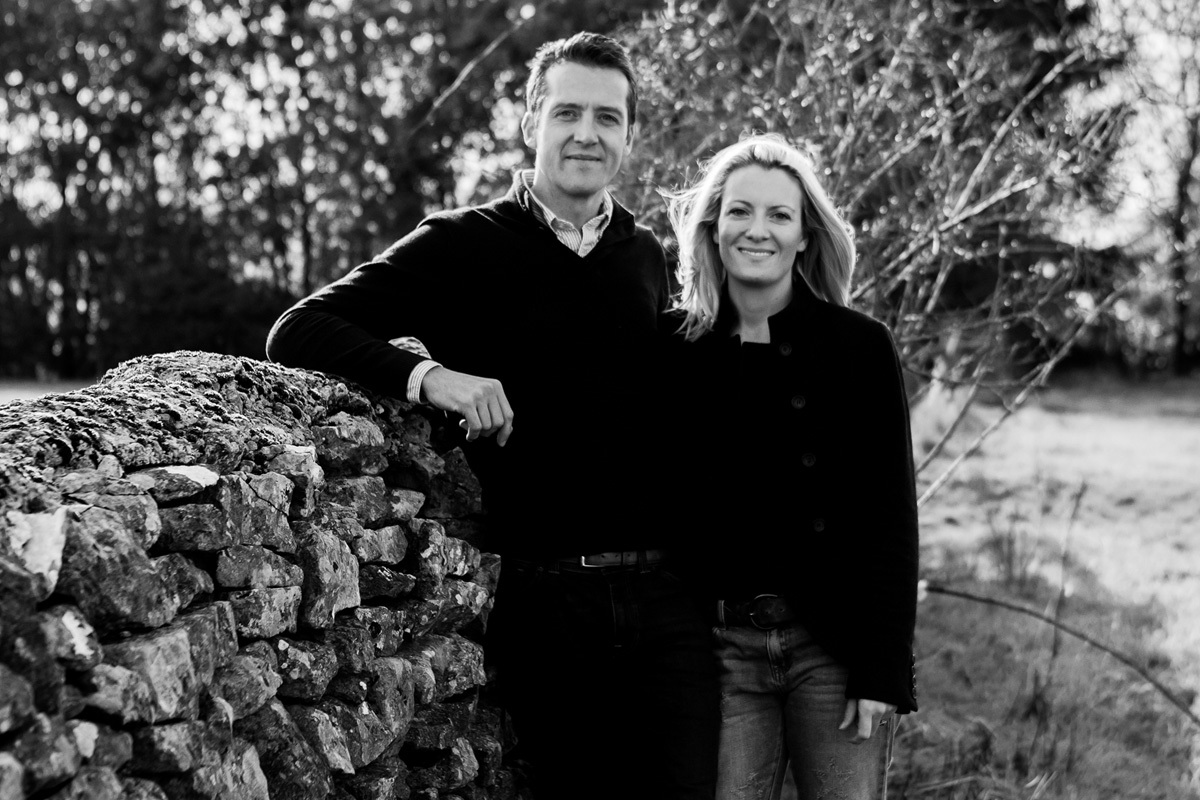 "Fantastic service and such a pleasure to work with. Many times went above and beyond to get our purchase over the line and their approach was professional and warm. Thank you for finding us our dream home!"

Mr & Mrs I Vout, Great Somerford
"Francesca and Peter worked absolute wonders with our house. We had listed it earlier in the year with another well renowned national agent whose fees had come to nothing. The photos taken by Sharvell Property were beautiful and we saw the viewings come flooding in as soon as it went on the market, with 2 offers within the first fortnight. The whole service was impeccable from start to finish and we've already recommended them to a number of people."
Mr & Mrs Whitehead, Foxcote
"Thank you Sharvell Property for your help and impeccable, yet relaxed, approach to selling us our dream house. We love it here and truly valued your support throughout the purchase process. What was invaluable was the way when we needed, say, help with insurance, you immediately had a trusted expert on call to tick it off our list. Having moved from Kew in London only a year ago I can't tell you how much this put our minds at rest. We would definitely recommend you to others (and already have!)."
Mr & Mrs Rutt, Cirencester
"We recently purchased a holiday home and Sharvell Property were the sellers agent. My husband and I were both genuinely impressed by the service provided and although Peter was the agent for the seller, he really worked to ensure the process was as smooth and quick as possible for both parties. We would not hesitate to use Sharvell Property if we are looking to sell or to recommend them!"

Mr & Mrs Booth, Foxcote
"The service offered by Sharvell Property is, simply put, first rate: friendly, insightful, proactive, diligent and utterly professional. Peter really knows the local property market and is able to guide you through the process of marketing a property, finding a willing purchaser and, perhaps more importantly, then take the seller and purchaser through the conveyancing process; he is always looking for, and achieving, solutions to the inevitable problems or hiccups that may occur. Peter's integrity shines through, and we have no hesitation in recommending him."
Mr & Mrs Turner, Cirencester
"Peter was instrumental in our recent land purchase. It was of huge importance to us and Peter was very sincere and understanding. He instinctively knew the best way to approach negotiations, which resulted in a great outcome for both sides. We don't believe we would own the land now had it not been for Peter."
Mrs Moreton, Chedworth
"We first met Peter when searching for our family home in the Cotswolds. Peter is not like other agents we have come across. His priority is absolutely getting the best possible outcome for his clients. We always knew he was on our side and he has a very warm manner. He also has a wealth of great contacts, which was invaluable to us having moved to a new area."
Mr & Mrs Fryer, Chedworth
"Both Peter and Francesca at Sharvell Property made the whole buying and selling process so much easier with their great communication and advice. We were so lucky to sell our home and buy our new home with them. From the sale side, their up to date marketing techniques ensured we had viewings straight away with our house under offer within days! Purchasing with Sharvell Property was also great with viewings never a problem. Peter and Francesca go above and beyond to make the whole house move as easy as possible. I would definitely recommend using them."
Mr & Mrs Bellamy, Chedworth
Read more of our latest testimonials
© 2019 Sharvell Property Ltd