Home is where the heart is...
If you are looking for a home at the heart of the Cotswolds community, browse our 'Town and Village Houses' Collection of properties available now.
View Collection
6 of the prettiest Cotswold villages and towns in the snow
The Cotswolds is undoubtedly one of the most gorgeous parts of England. But we are of course totally biassed! With the snow recently beginning to fall and more hopefully on the horizon, we could be in for a treat and see our gorgeous villages adorned with a dusting of snow! Here are a few of our favourite towns and villages to visit across The Cotswold with the snow capped roofs in mind and some lovely cafes and pubs to visit along the way.
Read more...
Redefining Estate Agency in The Cotswolds
Sharvell Property is a boutique estate agency with traditional values, specialising in the sale of residential properties in The Cotswolds.
"We offer an outstanding bespoke service with exceptional contemporary marketing.
We pride ourselves on our approachability whilst remaining professional, reliable and proactive. We offer a tailored personal service to our clients and always go the extra mile!"
Directors, Peter and Francesca Sharvell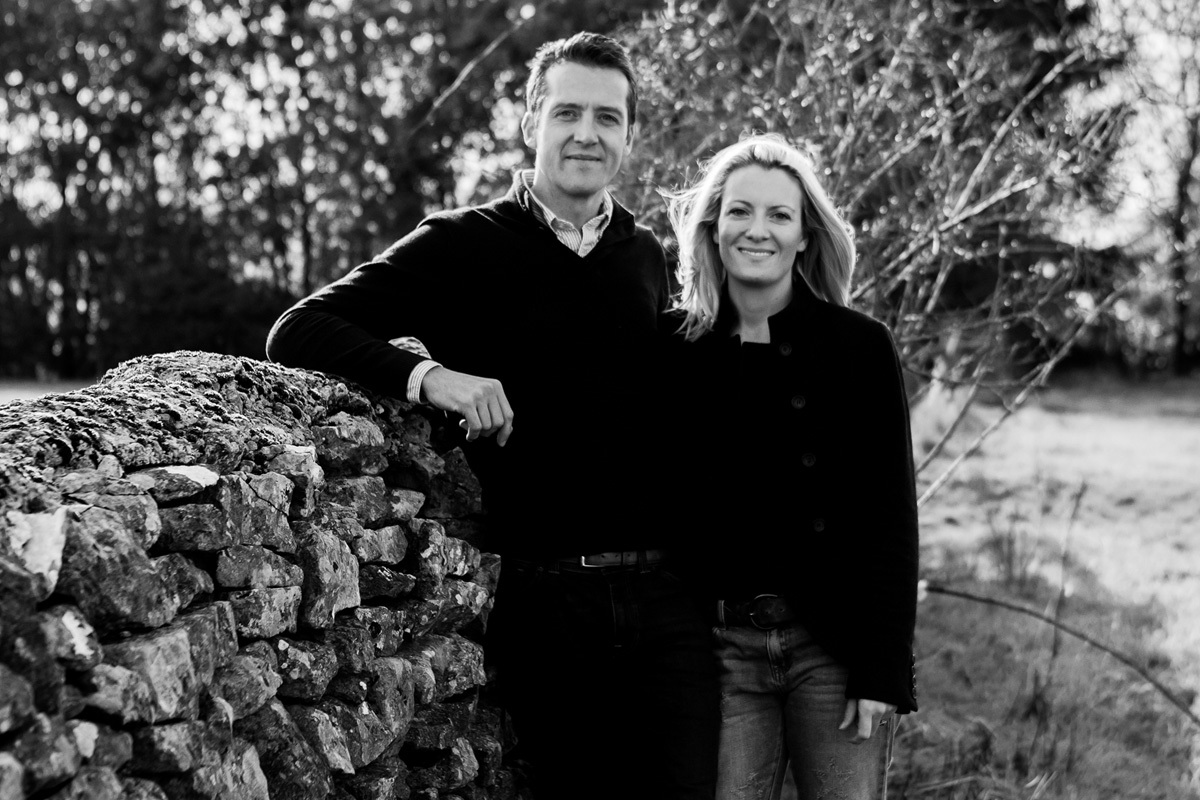 The Album
our e-magazine showcasing some of Sharvell Property's latest homes
Read now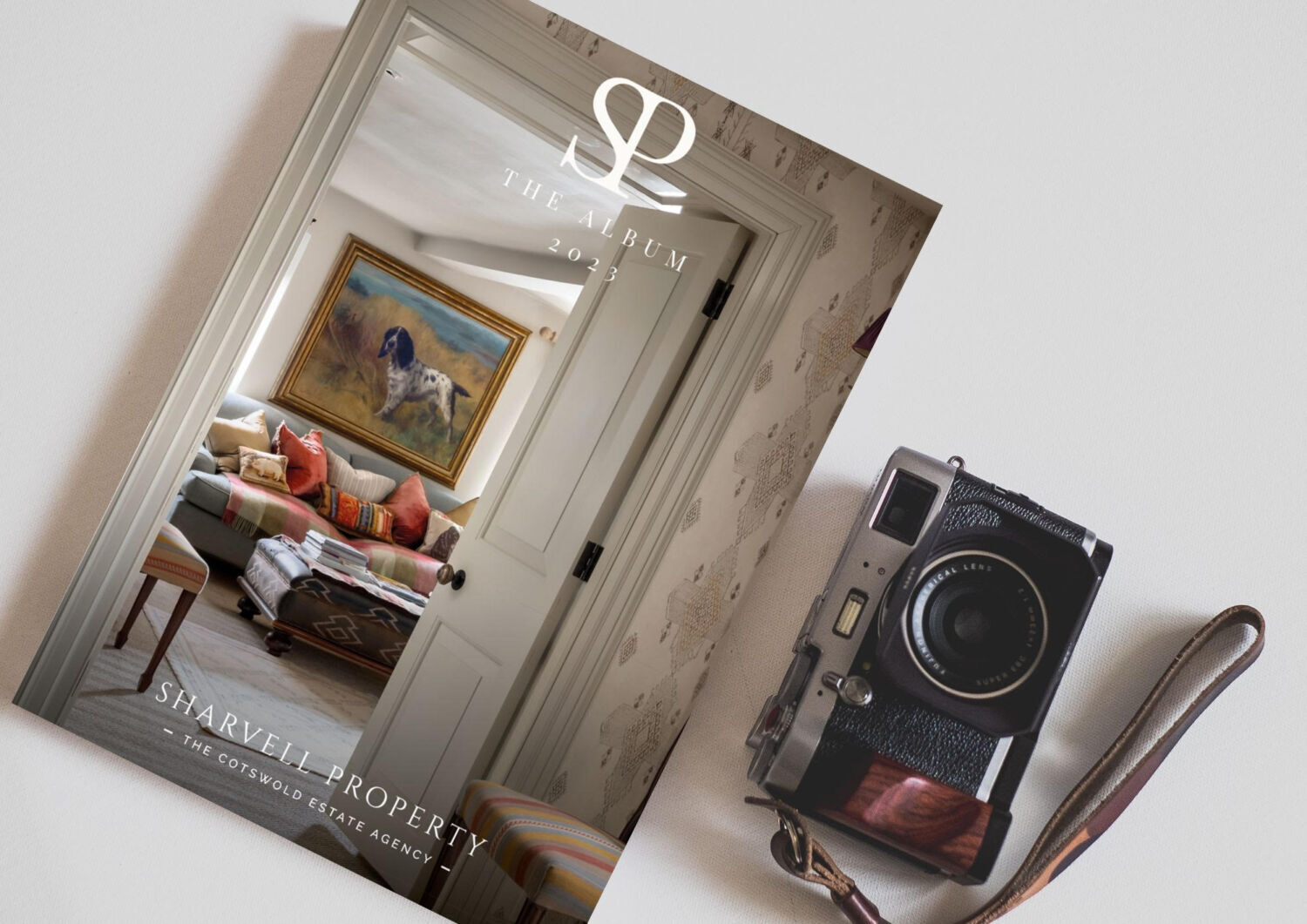 "Fantastic service and such a pleasure to work with. Many times went above and beyond to get our purchase over the line and their approach was professional and warm. Thank you for finding us our dream home!"

Mr & Mrs V, Great Somerford
"Francesca and Peter worked absolute wonders with our house. We had listed it earlier in the year with another well renowned national agent whose fees had come to nothing. The photos taken by Sharvell Property were beautiful and we saw the viewings come flooding in as soon as it went on the market, with 2 offers within the first fortnight. The whole service was impeccable from start to finish and we've already recommended them to a number of people."
Mr & Mrs W, Foxcote
"Thank you Sharvell Property for your help and impeccable, yet relaxed, approach to selling us our dream house. We love it here and truly valued your support throughout the purchase process. What was invaluable was the way when we needed, say, help with insurance, you immediately had a trusted expert on call to tick it off our list. Having moved from Kew in London only a year ago I can't tell you how much this put our minds at rest. We would definitely recommend you to others (and already have!)."
Mr & Mrs R, Cirencester
"We recently purchased a holiday home and Sharvell Property were the sellers agent. My husband and I were both genuinely impressed by the service provided and although Peter was the agent for the seller, he really worked to ensure the process was as smooth and quick as possible for both parties. We would not hesitate to use Sharvell Property if we are looking to sell or to recommend them!"

Mr & Mrs B, Foxcote
"The service offered by Sharvell Property is, simply put, first rate: friendly, insightful, proactive, diligent and utterly professional. Peter really knows the local property market and is able to guide you through the process of marketing a property, finding a willing purchaser and, perhaps more importantly, then take the seller and purchaser through the conveyancing process; he is always looking for, and achieving, solutions to the inevitable problems or hiccups that may occur. Peter's integrity shines through, and we have no hesitation in recommending him."
Mr & Mrs T, Cirencester
"Peter was instrumental in our recent land purchase. It was of huge importance to us and Peter was very sincere and understanding. He instinctively knew the best way to approach negotiations, which resulted in a great outcome for both sides. We don't believe we would own the land now had it not been for Peter."
Mrs M, Chedworth
"We first met Peter when searching for our family home in the Cotswolds. Peter is not like other agents we have come across. His priority is absolutely getting the best possible outcome for his clients. We always knew he was on our side and he has a very warm manner. He also has a wealth of great contacts, which was invaluable to us having moved to a new area."
Mr & Mrs F, Chedworth
"Both Peter and Francesca at Sharvell Property made the whole buying and selling process so much easier with their great communication and advice. We were so lucky to sell our home and buy our new home with them. From the sale side, their up to date marketing techniques ensured we had viewings straight away with our house under offer within days! Purchasing with Sharvell Property was also great with viewings never a problem. Peter and Francesca go above and beyond to make the whole house move as easy as possible. I would definitely recommend using them."
Mr & Mrs B, Chedworth
"Working with Peter and Francesca to sell our house was an real pleasure. Their personal attention, professionalism and enthusiasm for our property made the whole process as easy as selling a house can possibly be. Despite an uncertain market, we had accepted an offer within 10 days and completed the sale within 6 weeks. Throughout the process Peter and Francesca kept us fully up to date and helped us successfully negotiate the inevitable hurdles that always crop up during a sale. We don't intend to move again in the near future, but if we ever do, we will certainly be using Sharvell Property again."
Mr & Mrs I, Aldsworth
"Peter and Francesca took a lot of trouble to find us a new home on the edge of the Cotswolds, and having done so, we asked them to sell our existing home in West Berkshire, which was well outside their normal patch. They procured an offer at guide within 10 days. We only dealt with Peter and Francesca and they handled all viewings personally. They also hired a wizard photographer who contributed greatly to the presentation of our home for the purpose of attracting viewings. We couldn't have asked for more, and it was a pleasure working with Peter and Francesca at every stage of the process."
Mr & Mrs H, nr Crudwell
"I am a property buying agent and have known Peter for about 7 years. I recently bought a house for some clients from Peter and Francesca and the service they provided was superb. Communication is key when buying a house and they were both fantastic. Always responsive, honest, trustworthy and there to help problem solve. Selling and buying a house can be an emotional and stressful time, but Peter and Francesca are there to take away all of that away. A breath of fresh air and impeccable service. I couldn't recommend them more highly."
Samantha Scott-White, Cotswold Buying Agent
"I always enjoy working with Peter and Francesca at Sharvell Property. They are the ultimate professionals who constantly keep in touch and do their utmost to work round my clients requirements and availability. Upon agreeing a sale of one of their clients properties I know we will be able to work as a team to push things through to an exchange and completion as efficiently and stress free as possible for the benefit of both my clients, the buyers, and their clients, the sellers. I look forward to working with them again very soon and would not hesitate to recommend them."
Hannah Edge, Recoco - Property Search Consultant
"Peter and Francesca were acting for the owners of the house I bought. That said, they were always willing to help, and quickly, making it feel like they were trying to get the best deal for both sides. I haven't experienced this honesty from agents before. Their website shows clearly that they deal only in quality, and with integrity. Thank you both. I look forward to working with you next time I buy or sell a property."
Mr S, Cranham
"We purchased a house that Sharvell Property were marketing. Peter and Francesca got the sale to to go through smoothly - no mean feat when we needed to move quickly in the run up to Christmas - and they were friendly, honest, open and helpful throughout. We don't intend to sell any time soon, but as and when we do, they will be the first people we call. And in the meantime, we happily recommend them to others!"
Mr & Mrs S, Poulton
"We were selling a substantial Manor House along with outbuildings and additional neighbouring property in the North Cotswolds. Initially we'd played it safe and gone with Knight Frank who talked a big game but failed to deliver. We had been introduced to Peter and Francesca and their down to earth determination impressed us. Although this was by far and away the biggest house they'd ever had on their books, they were amazing. The personal touch and attentiveness is what sets them aside. There was simply no comparison. Despite a very tough market for big houses, they finally found a buyer. The buying phase dragged on and on and drove us all crazy but they stuck to the task and got the job done. The big boys were frankly shown up and should be worried, this is one very professional outfit."
Mr & Mrs D, Upper Swell
Francesca and Peter are so easy to work with, they market the most stunning houses and they know the area so well. It was a pleasure buying a Sharvell property - we were convinced we would end up buying one of theirs as soon as we saw the website!
Mr R, Ampney Crucis
An impressive and bespoke service. Highly recommend.
Mr & Mrs J, Minchinhampton
"We sold our Cirencester property with Sharvell Property, they were professional, friendly and during a point where the market was starting to become more difficult (Dec '22) they were steady and consistent ensuring we were communicated with at all times (a breath of fresh air from past experience).
I would highly recommend selling your property with this team."
Mr & Mrs K, Cirencester
Read more of our latest testimonials
© 2023 Sharvell Property Ltd